Reese Robert Deluxe Eyelash Extend Kit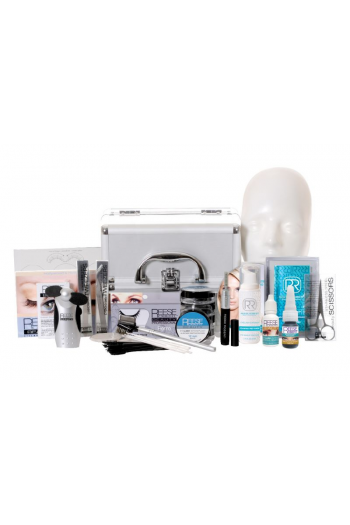 Brand:

Reese Robert

Product Code:

32100

Availability:

In Stock
---
REESE ROBERT BEAUTY PROFESSIONAL Deluxe Eyelash Extend Kit has everything you need to create long, flirty and beautiful eyelashes on any client!

No more hassles of applying and removing mascara.

Reese Robert Lash Extend are semi-permanent, natural looking lash extensions that add volume and thickness, providing that wide-eyed look that keeps on working.

Lashes look amazing in the morning, after showers, during exercise and all day long.

Deluxe Eyelash Extend Kit features fume-free formulation that is odorless and waterproof, so clients will enjoy incredible lashes that last up to 4-6 weeks, with a touch up in-between.

Kit contains:
• Six Lengths of Reese Robert Lash Extend Extensions: 7mm, 8mm, 10mm, 11mm, 12mm, and 14mm in jars
• Straight and Curved Stainless Steel Tweezers
• Glue Dipping Trays 50-ct.
• Disposable Lash Brushes 50-ct.
• Metal Lash & Brush Comb Duo
• Medical-Grade, Fume-Free Adhesive
• Formaldehyde-Free Adhesive Remover
• Foaming Prep Wash 1.75 oz.
• Anti-Wrinkle Eye Gel Patches 6-ct.
• Reese Robert Deluxe Heated Curler
• Lint-Free Micro Fine Brushes 100-ct.
• Reese Robert Quick Dry Fan
• Surgical Tape
• Practice Lashes
• Instructional DVD
• Manikin Head
• Vinyl Square
• Training Manual
• Salon Poster
• 50 Shelftalkers (postcards)
• 50 After Care Cards
Related Products