Red Carpet Manicure - 2016 Holiday Pro Kit w/ Pro Light & GWP Gold Bag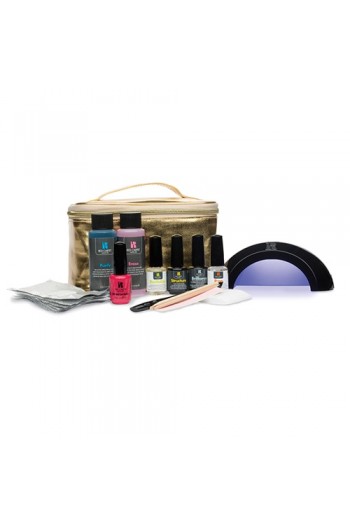 The RCM Gel Polish Pro Kit contains everything you need for a professional salon gel manicure in the comfort of your home.
Our RCM Professional LED Light is especially designed to efficiently cure RCM Structure, LED Nail Gel Polish and Brilliance in seconds.
The Red Carpet manicure will last for weeks of long wear and shine.
Comes with a carrying bag - perfect for storing all your Red Carpet Manicure Products!


Kit contains:
Professional LED Light (with timer function)
PURIFY Pre & Post Application Cleanser (59ml)
PREP Max Adhesion Sanitizer (9ml)
STRUCTURE Base Coat Gel (9ml)
BRILLIANCE Seal & Shine Top Coat Gel (9ml)
ERASE Gel Nail Polish Remover (59ml)
REVITALIZE Nourishing Cuticle Oil
LED Gel Polish (9ml) in A-Muse Me
20 Remover Wraps
20 Lint Free Wipes
5 Orange Wood Sticks
1 Cuticle
Pro Buffing Stick
2 Adhesive Buffing Tap Strips
1 Emery Board
Related Products