Jessica GELeration - 6 Piece Essential Kit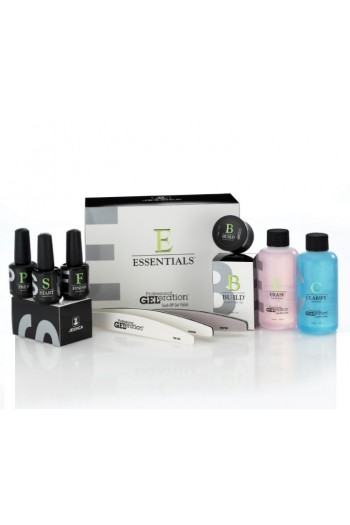 Essentials includes the key products to perform a GELeration manicure or pedicure.

Self-leveling formulas bond to the natural nail while maintaining the ultimate flexibility.

Easy to apply and simple to remove, GELeration manicures won't chip, peel, fade and will last for three-to-four weeks.
Geleration 6 Piece Kit Includes:
• Start Soak Base Gel - 0.5oz / 15ml
• Finish Soak off Sealer- 0.5oz / 15ml
• Prep Nail Primer - 0.5oz / 15ml
• Build Soak-Off Clear Gel - 0.5oz /
• Erase Soak off Remover - 4oz / 120ml
• Clarify Nail Cleanser - 4oz / 120ml
Related Products