EzFlow TruGel LED/UV Gel Polish - Mystique Soiree Collection - 6 Colors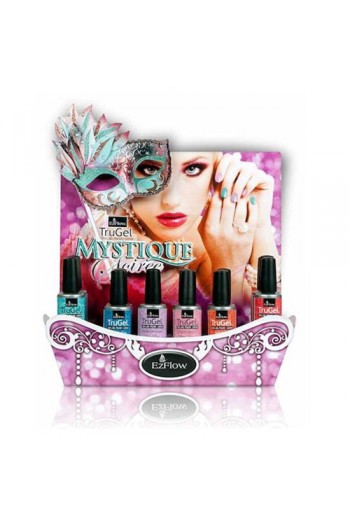 Introducing Holographic Glitter in six sparkly, luminescent shades!
Highly pigmented, long wearing colors have unbeatable radiant shine and are the hottest trending shades.
Mystique Soiree Collection includes:
Bella Donna - 42512
Masked Romance - 42509
Phantom Prince - 42514
Grand Staircase - 42511
Midnight Waltz - 42508
Allure Couture - 42510
The latest innovation from EzFlow… has salons all aflutter.
100% gel delivers mega-shine and long-lasting color.
Brushes on like polish for quick application.
Formulated to cure under both LED and UV light. Soaks off easily in 10 minutes with acetone, no drilling or filing.
Protective gel formula leaves nails healthier and stronger.
Related Products