EzFlow Q-Monomer - 16oz / 473ml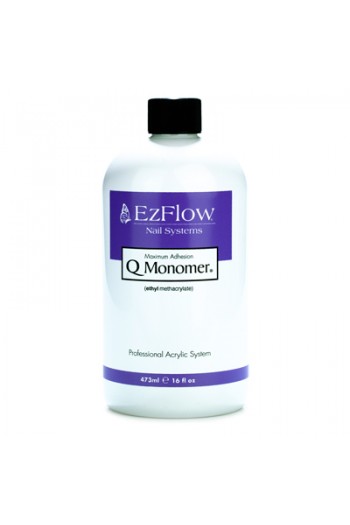 Q-MONOMER - DOES NOT CONTAIN MMA, Q-Monomer utilizes a Ethyl Methacrylate base.

This liquid monomer was designed to combine easy application with a superior finished product.

The enhanced color stabilizers ensure that no yellowing will occur and the plasticizers act as shock absorbers to eliminate the chipping and breaking associated with other liquid monomers.

The most revolutionary aspect of this monomer is the new Cross Link molecules, which dramatically increase strength while reducing weight and thickness.
Related Products