CND Shellac - Shade Sense Spring 2023 Collection - All 6 Colors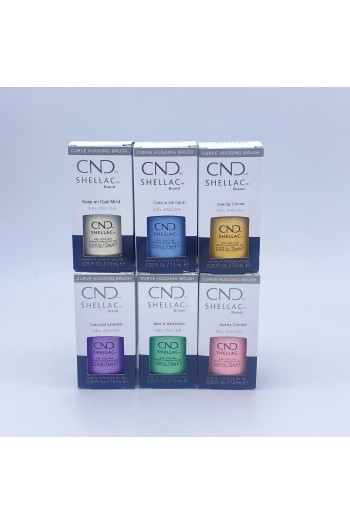 Contradictions Collection Includes:
• Climb To The Top-az - 01329
• Quartz Correct - 01330
• Keep An Opal Mind -01331
• Seeing Citrine - 01332
• Mint & Meditation - 01333
• Live Love Lavender - 01334
Get ready to sense some deep gorgeous nail colors this spring with CND's Shade Sense collection featuring six new shades ranging from muted purple matte to transparent light pink with a soft luster – and let's not forget the bold golden-yellow hue inspired by the Citrine gemstone. But the fun doesn't stop there – there's also a light green shade with a creamy finish and a pale blue shade perfect for adding a pop of color to any outfit. The ultimate wow factor, there's even a shade that reflects light like a rainbow thanks to its inspiration from the Opal gemstone.

Related Products