Harmony Gelish - Soak-Off Gel Polish – Full Bloom Collection – All 6 Colors – 15ml / 0.5oz Each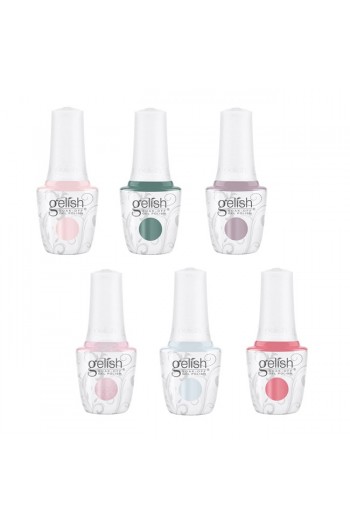 This collection includes:
Bloom Service - 1110446
Best Buds - 1110447
I Lilac What I'm Seeing - 1110448
Plant One On Me - 1110449
Pick Me Please! - 1110450
Feeling Fleurty - 1110451
NEW for Spring 2022 season, Gelish Full Bloom collection offers soft yet beautiful colors to celebrate the coming of life. From lovely dusty teal, charming lilac, to pretty sheer glitter pink, this collection will surely radiate the feelings of blooming spring flowers. Each bottle is 15ml/.5 fl oz. Made in the USA.
Related Products