OPI GelColor - Neo-Pearl Collection Spring 2020 - Did You See Those Mussels? - 15ml / 0.5oz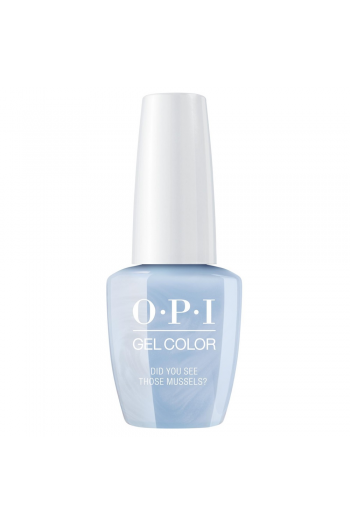 Brand:

OPI

Product Code:

GC E98

Availability:

In Stock
---
Come out of your shell with OPI's not-so-neutral Neo-Pearl Collection. Like pearls, there's more to you than meets the eye. Beneath the surface, you're powerful. You're strong. You're layered. You're luminous. And it's time to show it. Allow unexpected shades of iridescent color to make you glow on the outside as much as you do on the inside. Bright, shiny and ready to take on the world!
OPI Gelcolor Soak Off Gel Polish applies just like traditional nail polish but gives your nails a super shiny finish that lasts up to two weeks.

You just simply apply the gel like regular nail polish and cure it under a UV or LED lamp of the specified period of time.
GelColor provides a salon-perfect finish with 3 weeks of wear and cures in 30 seconds under a LED light.


Related Products