EzFlow TruGel LED/UV Polish - The 90's Recollection Collection - All 6 Colors - 14ml / 0.5oz Each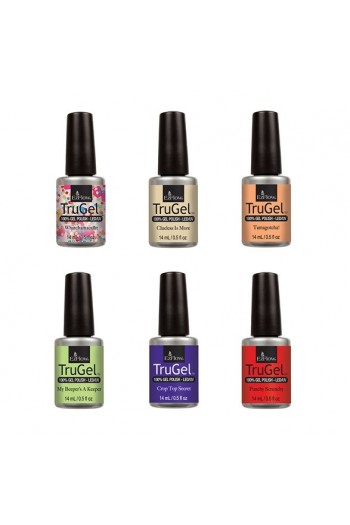 Go back in time with EzFlows 90's Recollection. A colorful blast from the past with five totally fresh hues and a kitschy topper in matching gel and dip formulas.
Whether you're into hella hot designs or a Clueless Is More look, we've Tamagotcha! covered. It's no Crop Top Secret that these gels will help you nail that fly 90's look. So Whatchamacallit what you want, but this collection will have you wearing your old Punchy Scrunchy and thinking of the days when you said My Beepers A Keeper.

Brushes on like polish for easier application. Protective gel formula leaves nails healthier & stronger. Cures under both LED & UV lights. Removes easily with just a 10-minute soak. Safe for natural nails.
The 90's Recollection includes:
Whatchamacallit: Multicolored polka dot.

Clueless Is More: Muted beige.

Tamagotcha!: Vibrant creamy peach.

My Beeper's A Keeper: Light creamy neon green.

Punchy Scrunchy: Bright pink, almost red.

Crop Top Secret: Bold purple.
Related Products