Tammy Taylor Soak-Off Nail Gel Kit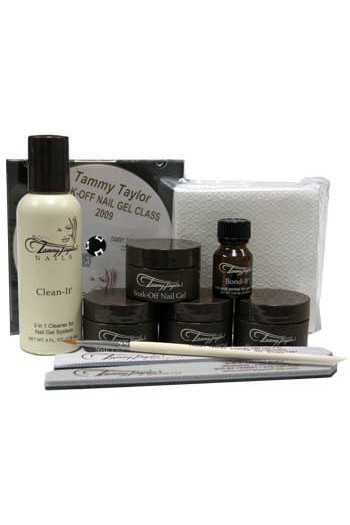 Brand:

Tammy Taylor

Product Code:

M0235

Availability:

In Stock
---
The New Tammy Taylor Soak Off UV Nail Gel is for everyone who does not wear acrylic nails.

It is especially Perfect for your Natural Nails, because there is no filing, drilling or damage and it promotes growing, long, strong natural nails.

Turn the weakest, softest, nail bitten or most brittle natural nails into beautiful strong nails.

Kit includes:
1 - Natural Dramatic Pink Gel - 0.5oz
1 - Whitest White Gel - 0.5oz
1 - Clear with UV Gel - 0.5oz
1 - Clear Pink with Shimmer Gel - 0.5oz
1 - Custom Gel Brush
1 - Gel Shape-It File
1 - Gel Buff-It Buffer
1 - Bond-It (non-acid primer)
1 - Clean-It - 4oz (a 3 in 1 cleaner) natural nail cleaner, gel brush cleaner and gel surface cleaner
1 - Wipe-Its - 50pk (nail wipes for gel)
1 - Step by Step full color directions and Nail Gel Application DVD
Related Products