Red Carpet Manicure - Train Case - Celebrity Manicurist Ultimate Gel Polish Pro Kit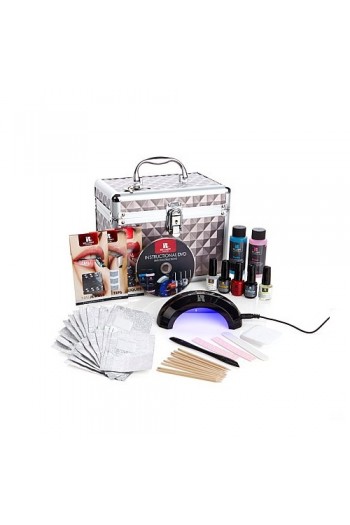 Get pro results every time with this all-inclusive kit.
It has everything you need to achieve a beautiful, long-lasting gel manicure.
Best of all, everything is neatly stored in a fancy metallic train case so you can get your manicure on the go.
Train Case Includes:
Chrome-colored train case with tray
Pro 45 LED Light with Power Adapter Instructional
DVD
.30 fl. oz. LED Nail Gel Polish - Red Carpet Reddy
.30 fl. oz. Prep Max Adhesion Nail Primer
.30 fl. oz. Structure Base Coat Nail Gel
.30 fl. oz. Brilliance Seal & Shine Top Coat Nail Gel
.30 fl. oz. Revitalize Nourishing Nail and Cuticle Oil
2 fl. oz. Purify Pre and Post Application Cleanser
2 fl. oz. Erase Gel Nail Polish Remover
20-count Lint-Free Wipes (2)
10-count Foil Wraps
French Tips - "I Bought It" Nail Art Tips
Nail Jewels -"Star Light" 3D Nail Art Jewels
Nail Appliques - "Bright Lights" Nail
Art Appliques
Accessories kit
Manufacturer's 1-year limited warranty
Related Products