Harmony Gelish - Plaid Reputation Fall 2022 Collection - 15mL/ 0.5oz Each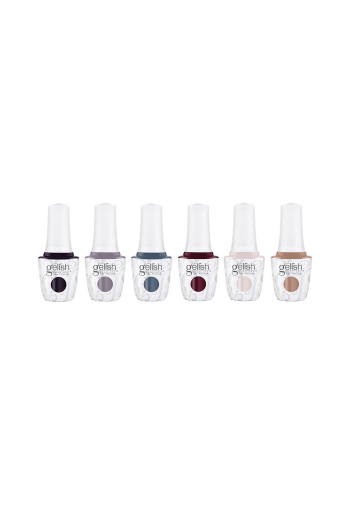 Style is always in season with the NEW Plaid Reputation Fall 2022 collection from Gelish and Morgan Taylor! Plaid Reputation is a retro revival that reimagines the fashionable colors and patterns from eras past. This shade range features six brand new, stunningly crafted autumnal hues. With its mix of soft neutrals balanced by ultra-rich statement shades, this collection has a little something for everyone!
If you are on the hunt for chic earthy hues then be sure to try the pale nude crème, Tweed Me!, and the dusty sand crème, Wool You Love Me? For those interested in trendy autumn tones then Tailored For You, a grey-blue crème, and It's All About The Twill, a lilac grey crème, are just what you've been waiting for! Rounding out this range are the deeply saturated purple pearl, Follow Suit, and the gorgeous deep scarlet crème, Tartan The Interruption.
Related Products