Harmony Gelish - Soak-Off Gel Polish - Disney Villains Collection - Make 'Em Squirm - 15ml / 0.5oz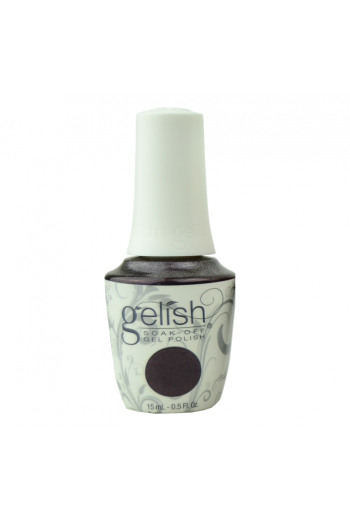 Make 'Em Squirm inspired by Ursela from The Little Mermaid - a dark royal purple with a shimmery finish.

Gelish and Morgan Taylor are going wicked and introducing the Disney Villains collection. Disney Villains have lived in the shadows of heroes far too long. What haunts them is that they're more than just evil, but the world has yet to see them come out of the shadows. The collection brings to life some of your favorite infamous villains with deep shades to bring out your naughty and edgier side and rich jewel tone finishes to enchant.
Gelish® Soak-Off Gel Polish applies like polish and cures in a LED lamp in 30 seconds, or 2 minutes in traditional UV lamps. Gelish stays on nails for up to 3 weeks with no chipping or peeling, and soaks completely off in only 10 - 15 minutes. Directions: Gelish® Soak-Off Gel Polish must be cured with LED Light or UV Light system. Apply over Gelish Foundation or Structure Gel. Do NOT apply directly to the natural nail. Must be cured for 30 seconds under LED Light or 2 minutes under UV Light. Apply 2 thin coats and cure between each coat. Seal with Gelish Top IT OFF. Remove with Gelish Artificial Nail Remover.
Related Products