Harmony Gelish - Forever Marilyn Fall 2019 Collection - All 6 Colors - 15ml / 0.5oz Each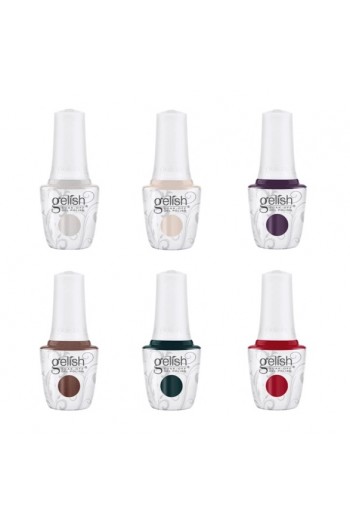 Gelish Gel Polish Forever Marilyn 2019 collection is the second collection inspired by Marilyn Monroe. This second and equally fabulous Marilyn Monroe collection features 6 elegant shades reminiscent of her classic Hollywood beauty and glamour. Size is 15ml/.5 fl oz each bottle. Made in the USA.
Harmony Gelish Soak-Off Gel Polish applies like a polish and cures in a LED Lamp in 30 seconds or 90 seconds in a UV Lamp (36 watts or higher). Harmony Gelish Gel Polish stays on nails for up to 3 weeks with no chipping or peeling and soaks completely off in only 10-15 minutes.
This collection includes:
Some Girls Prefer Pearls.

All American Beauty.

A Girl And Her Curls.

That's So Monroe.

Flirty And Fabulous.

Classic Red Lips.
Related Products