Kupa Portable MANIPro Passport w/ Handpiece - Prince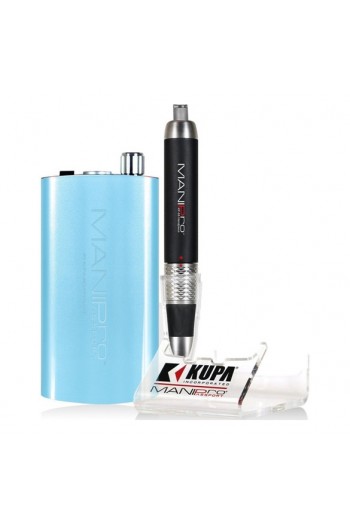 The Passport features a lightweight battery power control box that can provide up to 8-10 hours of use per charge in either 110v or 220v.
The control box has an illuminated power indicator, variable speed dial, forward and reverse button, and is available in red and white.
The Passport comes complete with a built in handpiece cradle and belt clip.
CONTENTS
• KP-50 Handpiece
• PassportTM Portable Control Box
• PassportTM Charging System
• Rubber Handpiece
• Cradle
• Instruction Manual
FEATURES
• Ultra Smooth / Quiet / Vibration Free Locking chuck
• Easy bit change Use standard 3/32" bits
• Compact light weight
• Portable/Rechargeable
• 8-10 Hours of Battery Life
• Variable speed control
• High torque / 30,000 RPM
• Quick charge system - full charge in 2 hours
• Automatic switching 110/220 volts

Related Products