OPI Nail Lacquer - Tokyo Collection 2019 - All 12 Colors - 15 mL / 0.5 oz Each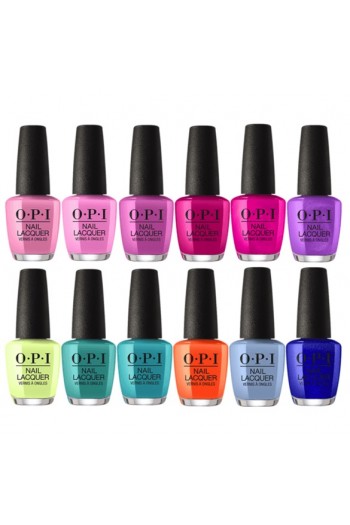 Nail lacquer is the original nail polish formula that reinvented quality nail color, your top choice if you enjoy updating your manicure weekly.
OPI Nail Lacquer Tokyo Collection Spring 2019
· Rice Rice Baby
· Another Ramen-tic Evening
· Arigato From Tokyo
· Hurry-Juku Get This Color!
· All Your Dreams In Vending Machines
· Samurai Breaks A Nail
· How Does Your Zen Garden Grow?
· I'm On A Sushi Roll
· Suzi-San Climbs Fuji-San
· Tepura-Ture Is Rising
· Kanpai OPI!
· Chopstix And Stones