Artistic Files & Buffers - 400/4000 Grit - Reflect - 1pk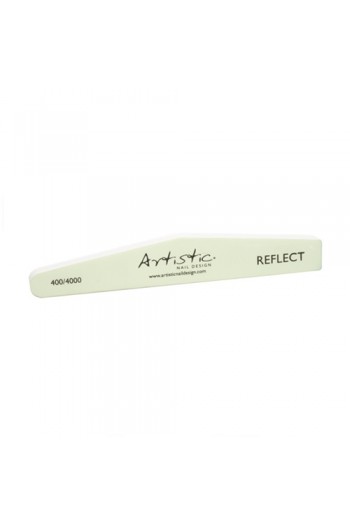 Use on natural or acrylic nails that will not be polished.
Use green side first to create matt finish and then use white side to create a high gloss shine.
Designed to be light and comfortable to hold and control, this buffer will create the highest shine possible on the natural nail or liquid and powder nail surfaces.
Related Products